Learn Spanish In 3 Months or Less!
At Spanish Teaching Centers, we focus on a full immersion experience, allowing students of all ages to very rapidly learn the Spanish language. We have both daily immersion classes as well as weekend overnight immersion classes to fully immerse our students in the language.
Why do we believe in immersion classes? Here are a few reasons:
Expedite your learning by being surrounded with the language
Get integrated in the culture to better integrate with the language
Get interactive with the language through cooking, games and other activities to make learning the language more enjoyable
We have found taking a more interactive, fully immersive and fun approach towards learning Spanish not only makes it more enjoyable for our students but based on 25+ years of teaching Spanish, we have found that students who have taken 3 months of our classes typically surpass other students who have taken Spanish in the traditional setting for 2 years or more (using an average class attendance of twice a month).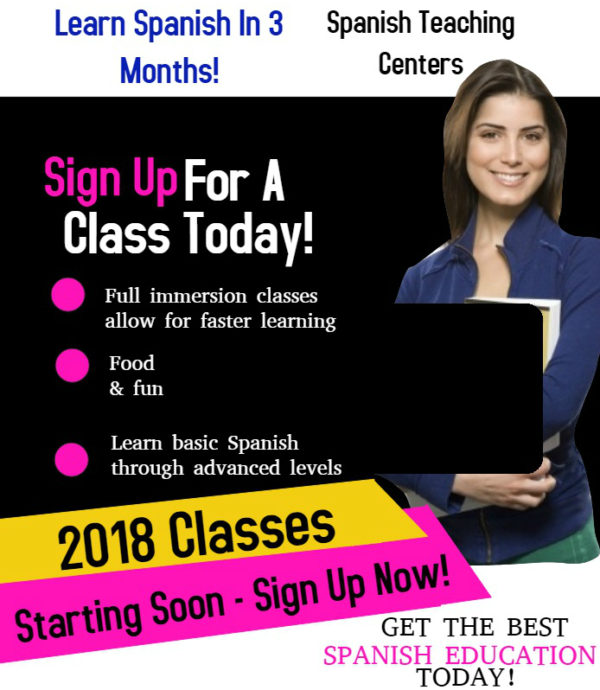 Contact Us Today!
Contact us today to sign up for one of our classes today or to learn more about various class options and what would work best for you.for you.